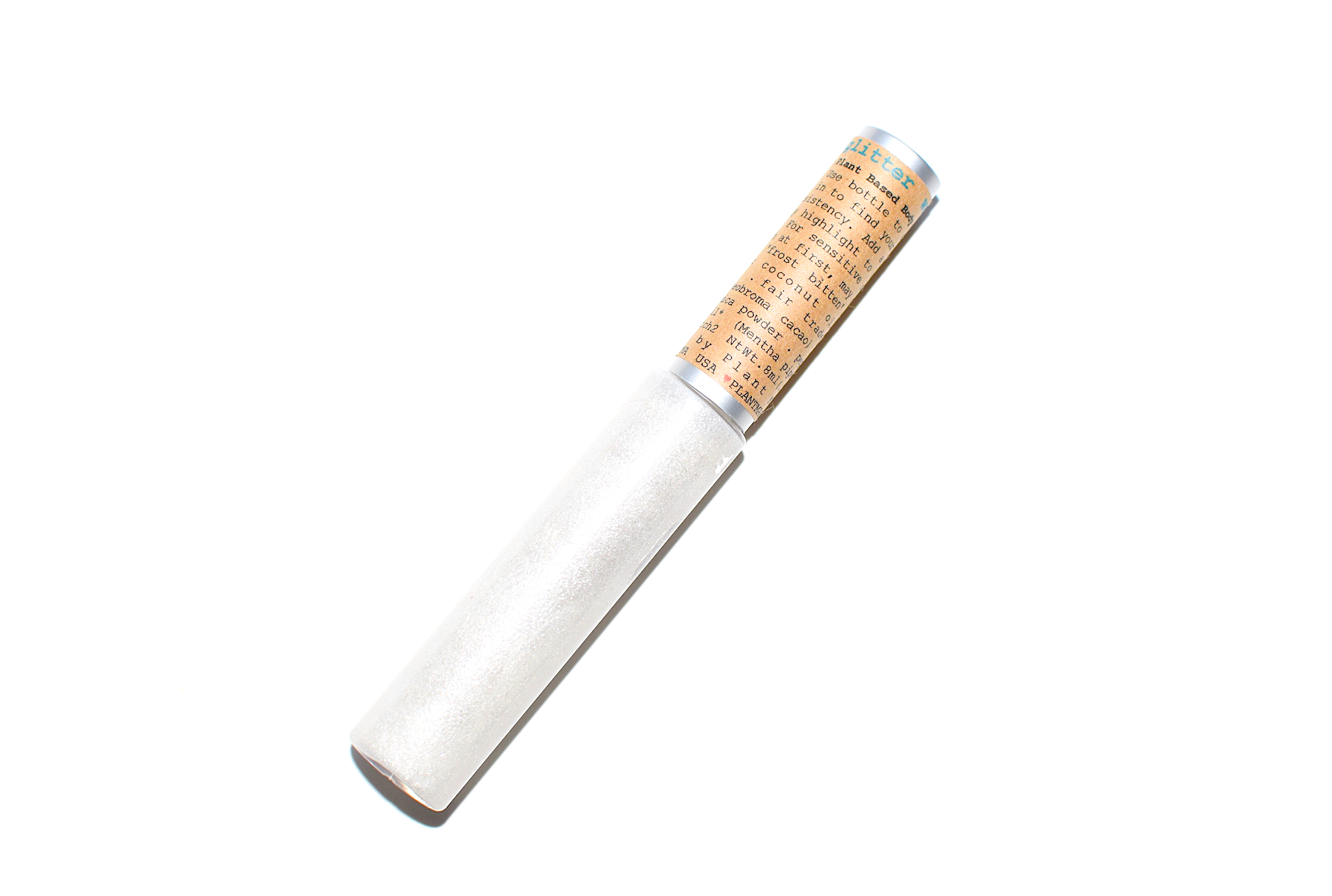 Frost Glitter Wand
♡100% Natural Plant Based Makeup♡
An inspiring tube of star dust with a cooling mint twist. Seriously amazing light glossy orbs of glitter to apply anywhere you'd like. High gloss + glitter in a tube. Has a frosty touch for puckering up lips + cheek bones! An all over makeup wand for magical sparkly touches!
Directions: Apply to freshly cleansed lips, cheeks, or body. For sensitive skin, try on a tiny test patch of skin at first. May be too icy for some, best if not used around eyes. Discontinue use if irritation occurs. This formulation might hardened up in cooler temperatures. If so, gently melt in sunlight or by submerging tub in a small cup of warm to hot-ish water. This product does contain a bee product (thank you bee's!).
This listing includes a lip gloss tube with 1/4floz (8ml) of Frost Glitter Wand. Shipped + packaged with love and nature friendliness.
Ingredients: purveyed certified organic coconut oil from Philippines (Cocos nucifera) . purveyed certified organic fair trade cocoa butter from Peru (Theobroma cacao) . purveyed certified organic beeswax from USA . mica powder (Potassium aluminum silicate) . purveyed certified organic peppermint essential oil (Mentha piperita) from India . titanium dioxide* (derived from the naturally occurring mineral ilmenite) + love.
*We do not normally use this ingredient, however have included it in this recipe as a limited edition release. It is a naturally derived.
♡You might also Freckle Paint, Cinnamon Lip Plumper or Peppermint Lip Plumper
plant based . local ingredients . gmo-free . soy free . all natural . handmade
♡plantmakeup